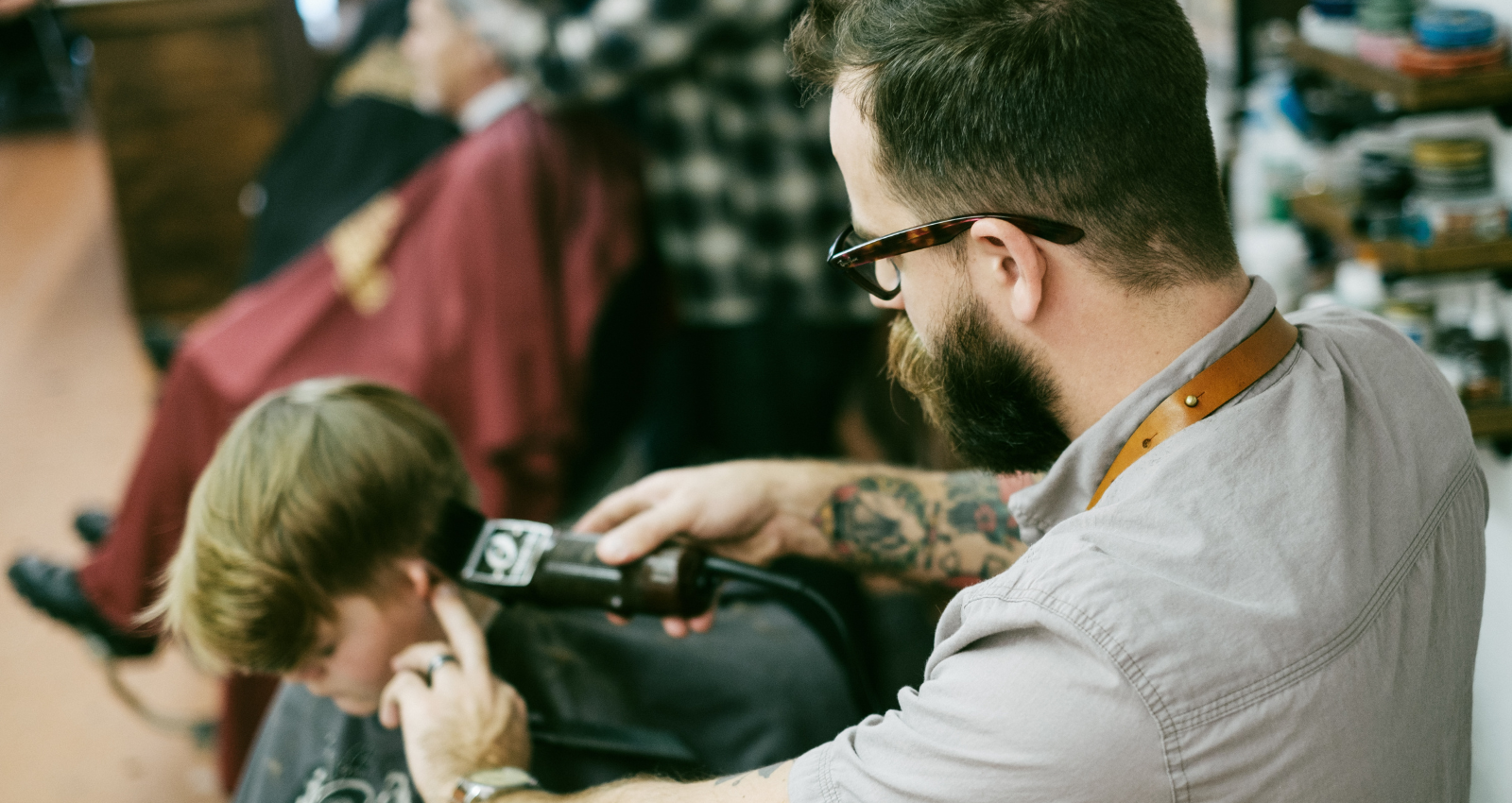 Autism and haircuts: strategies for autistic children
Lots of children with autism have sensory processing issues which means that things that might be simple for neurotypical children, are incredibly hard and distressing for them. One thing that a lot of autistic children have in common is haircut anxiety. The entire experience can be completely overwhelming, from the change and the noise to the feel of getting their hair cut. In this blog, SpecialKids Company will help you in preparing children with autism for haircuts.
How do you calm an autistic child during a haircut?
1. Prepare your child for their haircut.
The first thing you need to do is prepare your child as much as possible for their upcoming haircut. This can be done multiple ways – via a social story, a storyboard, using PECs and AAC devices. You can let them watch haircut videos on YouTube and read stories about haircuts, such as 'Getting A Hair Cut (Spec Tales: Life Skills Stories for Kids with Autism and Special Needs Book 1)', by Christine Ambrose and Brenda Insalaco, show every step in the process of a child getting their haircut, much like a social story. You might want to create a visual board for each part of the haircut that you can use from start to finish.
2. Find an autism-friendly hairdresser.
Finding a hairdresser who can work with your child and understand their sensory and behavioural needs is crucial. There are lots of autism-friendly hairdressers who offer sensory-friendly appointments, that are quieter and less busy. It might be that it is easier for you to get your child's haircut at home, in which case it is a good idea to speak to local parent carers and find out which mobile local hairdressers are recommended. Let your child take their time to get to know and trust them. It might be that you have several visits without a haircut and need to build it up slowly. An autism-friendly hairdresser will work with your child to cut their hair, be it in a chair or even on the floor. They will let them see, hear and feel the tools that they will use to help them adjust and feel safe and secure. Visual, auditory and mental preparation is so important.
3. Bring along something to comfort them.
If it helps, let your child bring along their favourite toy, fidget toy or even their tablet/iPad. If it makes them feel more comfortable, then it will help to reduce their anxiety and make the appointment less overwhelming for them. If you are in your home, you might even want to put the TV on to help distract them.
4. Turn it into a game.
If it helps, turn part of the process into a game. It could start from when you leave your house, counting the number of cars you see until you reach the hairdresser. When you are in the hairdresser, perhaps you could count along with each snip of their hair.
5. If needed, look at sensory-friendly haircuts.
Some children with autism hate having their hair washed and brushed and as a result, their hair can become tangled and prone to matting. If this is your child, speak to their hairdresser to find a cut that will work best for them. For example, a very short haircut might work best.
6. Be patient and supportive.
This is perhaps the most important tip. Being patient and supportive throughout the process is so important. This is an extremely big deal to your child, and they need you to understand this and not add any additional pressure.
7. Celebrate when you are done.
Having a haircut can be a huge achievement for some children with autism and this should be celebrated. Make sure that they are aware of how proud you are of them and celebrate in a way that suits them best – be it an award chart, a treat or simply a big high five.