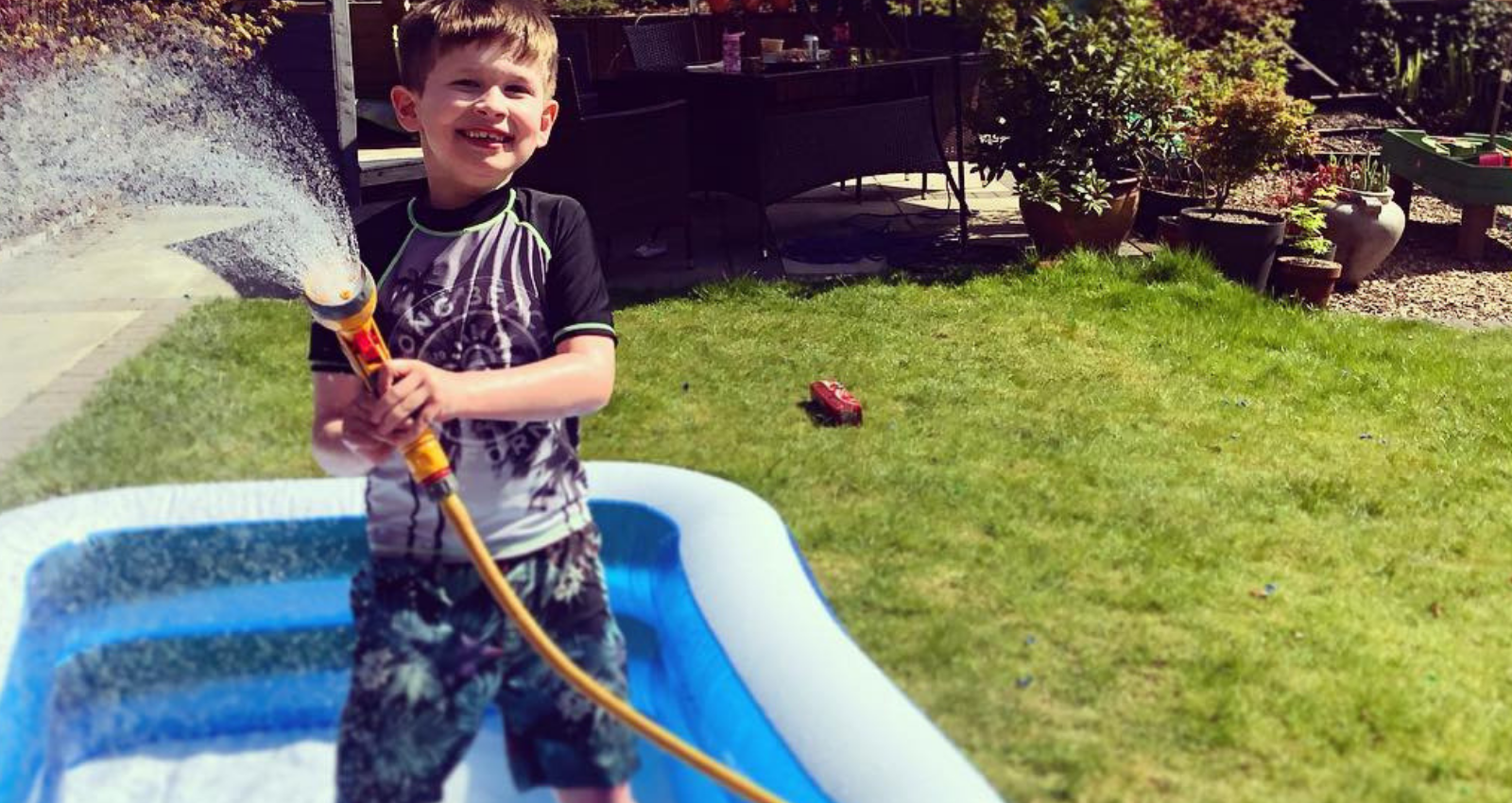 Activities to do this Summer with a Child who has Special Needs
The summer holidays can be long for children with special needs - and parents too! The routine that school brings is no longer around and sometimes it can be hard to think of fun activities to do. This year, with COVID-19 affecting all of our lives, there is a good chance that the places many families rely on during the summer holidays might not be open. It's a daunting prospect for many.  With that in mind, SpecialKids Company has put together a list of the best summer activities for special needs children, which can all be carried out in the comfort of your own home.
Sensory Play with Bubbles
Bubbles are a fantastic sensory experience that children love. There are various types of bubble wands available and if your child struggles to blow bubbles you can buy bubble guns, with a trigger that sets off bubbles or a bubble machine.
Picnic in the Garden: Sensory Play and Sensory Foods for the Outdoors 
Picnics are something that can be done indoors or outdoors. Just grab a blanket and eat a snack, lunch or dinner on the floor! Children often find a picnic exciting. You could even invite some teddy bears along!  Make sure you avoid messy, difficult, complex foods. Simplicity at a picnic can ensure a stress free and fun experience. Plan finger foods and plan for your child's dietary needs and carry some wet wipes to assist with easy clean up. 
Sand and Water Play
Sand and water are both fantastic for sensory play. There are lots of sturdy sand and water tables available if your child tends to tip them over. However, having one is not essential. You can use kitchen trays or pots and pans to pour sand or water into. 
If you don't have a garden or it's not a nice day to be outside, magic sand (also known as kinetic sand or hydrophobic sand) is fantastic. It can be moulded into all sorts of shapes and is very therapeutic. It's also good for developing fine motor skills and hand-eye coordination. 
This type of play is also great for sensory exploration allowing children to learn with hands-on materials and take in new information through their senses.  These sensory experiences can assist some children with calming down their bodies.
Music Time
Music is a great tool for engaging children with special needs and there are lots of ways you can use it as an enjoyable activity at home. From singing songs, dancing and playing musical games, like musical statues. 
If you have musical instruments to play with, even better! You can even make your own using objects in the house. Those trusty pots and pans can be used as drums. You can fill a bottle with rice and create a shaker. There are lots more ideas available online using resources such as Pinterest.
Messy Play
Messy play can be either an indoor activity (if you're brave enough!) or an outdoor one. The following are some special needs friendly summer activities that involve messy play:
Gloop (a combination of cornflour and water) is a great place to start. It offers an unique sensory experience with a mixture that can change from liquid to solid and vice versa easily.

Painting - with paints or, if you are outdoors, on the patio with water.  You can use a sponge, a brush or your fingers.

Pavement chalks - these are chunky chalks that are easy to grip. Your child can draw on the patio or walls of the house and it washes off with water.

Play Dough - home made (for an added experience) or shop bought - kids love the texture of play dough and creating shapes with their hands and shape cutters.

Spaghetti - some children love the texture and sensory experience of playing with cooked spaghetti. If you have food colouring, you can change the colour of the spaghetti to make it even more exciting!
Playing with a ball
There are lots of games you can play with a ball depending on your child's cognitive and physical ability. From rolling a ball across the floor to one another, playing catch and kicking a ball. It's another great activity to aid hand-eye coordination. There are soft foam balls available that can be used indoors.
Specialist Swing
If you have the space in your garden, there are fantastic specialist swings available for children with special needs. We love this one from Tfh Special Needs Toys. Children with special needs often outgrow the toddler swings in play parks and are unable to use the swings for older children that have no support. Specialist swings are larger and offer enough support to keep your child safe and secure.
Paddling Pool
Children love paddling pools and they're a great way to cool down on warmer days (when we are fortunate enough to have them!). For those who are incontinent, SpecialKids Company offers a range of adapted, incontinence swimwear to keep your child comfortable and protected from leaks.
Create a Sensory Story
Reading stories to your child encourages speech and language, imagination and can bring about meaningful conversations. But have you ever considered creating a sensory story? You could do this using a book your child already loves or you could create your own story. Pick around ten keywords from the story and find props to represent them. 
Sensory stories were originally developed for children with profound and multiple learning disabilities and enable the reader to engage their audience using both words and sensory stimuli. This means that the objects help the child to understand the story. 
We hope that you have found these activity ideas helpful and that you and your child have a successful summer holiday.