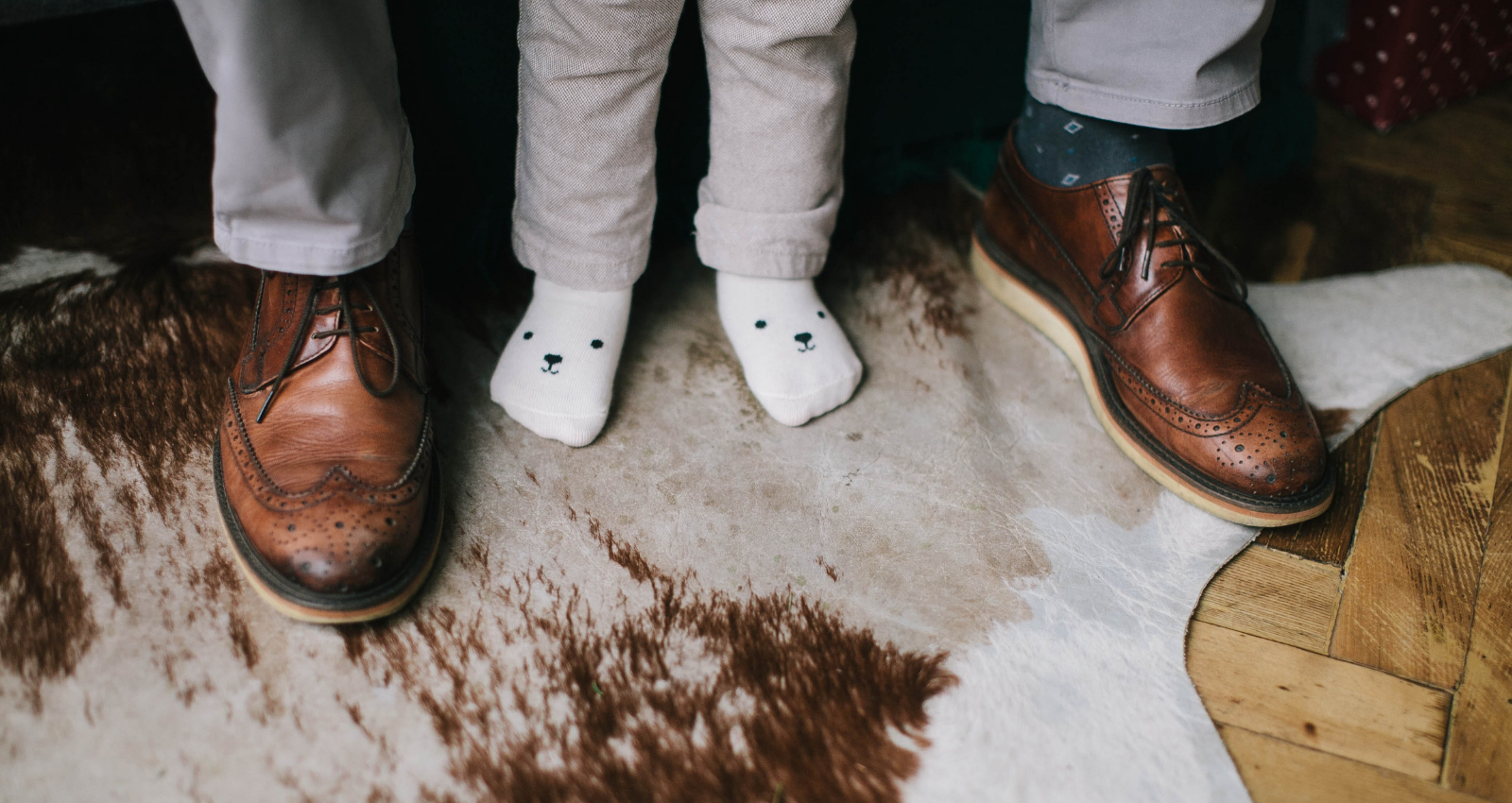 How to get an autistic child to keep their shoes on
Does your autistic child hate shoes?
A problem for many parents of children with autism is getting them to keep their shoes on. New shoes can be particularly difficult for autistic children to cope with due to a dislike of change and rigid behaviour. However, sensory issues could also prevent your child from wearing shoes. Perhaps they don't like the feeling of them on their feet, how restrictive they feel or even the colour of them.
In this blog, SpecialKids Company will give you some tips to assist you in helping your autistic child to wear their shoes.
Using a Social Story
Social stories are a fantastic tool in aiding communication. Creating a social story using symbols or pictures might help your child to understand why they need to wear shoes. You can explain that most people have to wear shoes, what their purpose is (e.g. to protect your feet, keep them warm, etc), why they are needed at school and so on. This might help your child to have a better understanding and prepare them for shoes becoming part of their going out routine.
Measuring Your Child's Feet at Home
It's a good idea to measure your child's feet at home in advance of visiting a shoe shop if you know that it might be a difficult experience for them. Shoe shops such as Clarks, have a measure at home device that you can buy so that you can take all the measurements you need in advance. This is, of course, also helpful if you want to buy shoes online to ensure that you have the correct measurements. Shoes that are too loose or too tight can cause issues.
It can be beneficial to have a visual sequence if you are going to the shoe shop with your child to prepare them for what is going to happen. If your child has sensory issues, you could contact the shopping centre in advance to find out if they have any quiet hours. You could also contact the shoe shop and explain your child's difficulties. A lot of shops are very understanding of autism and the difficulties that sensory issues can create for individuals. Make sure you bring aids along with you that will help your child to stay calm, like ear defenders and fidget toys.
Seamless Socks
It is worthwhile exploring if your child's socks are part of the problem. Children with sensory issues often don't like the feeling of the seams on their socks. SpecialKids Company is a provider of EZ Sox, which have seamless toes, non-skid bottoms and pull-up loops to help your child put them on. They come in various colourful designs and are easy for children to use and promote independence.
Adaptive Shoes
Adaptive shoes can be really helpful. A brand we highly recommend is Billy Footwear. Billy Footwear is designed to be fashionable, functional and inclusive, making them great shoes for an autistic child. The 'fliptop technology', makes them quick and easy to put on and take off and aids independence. There are zippers that go along the side of the shoes and around the toes which allow the shoe to open and fold over completely, so that your child can place his or her foot on to the shoe foot bed unobstructed. This is also particularly useful if your child wears a splint or has a shoe insert.
The range of Billy Footwear is fantastic and there is something for everybody and all occasions. From smart, practical shoes suitable for school to fun and funky trainers for the weekend. The shoes are available in various colours in high-top, low-top, boots, trainers and Ugg style shoes. Billy Footwear comes in UK size 13 to 5.
Orthotics and Orthopaedic Referral
Last but not least, if your child has any musculoskeletal issues, difficulties walking or problems with their feet, you should speak to their GP or paediatrician. They might be referred to Orthotics or to see an Orthopaedic Surgeon, both of whom can assess your child's feet and gait and determine whether they require any additional support aids to help them to walk. 
We hope that you found this blog helpful. Do you have any tips that you would like to share based on your experience?