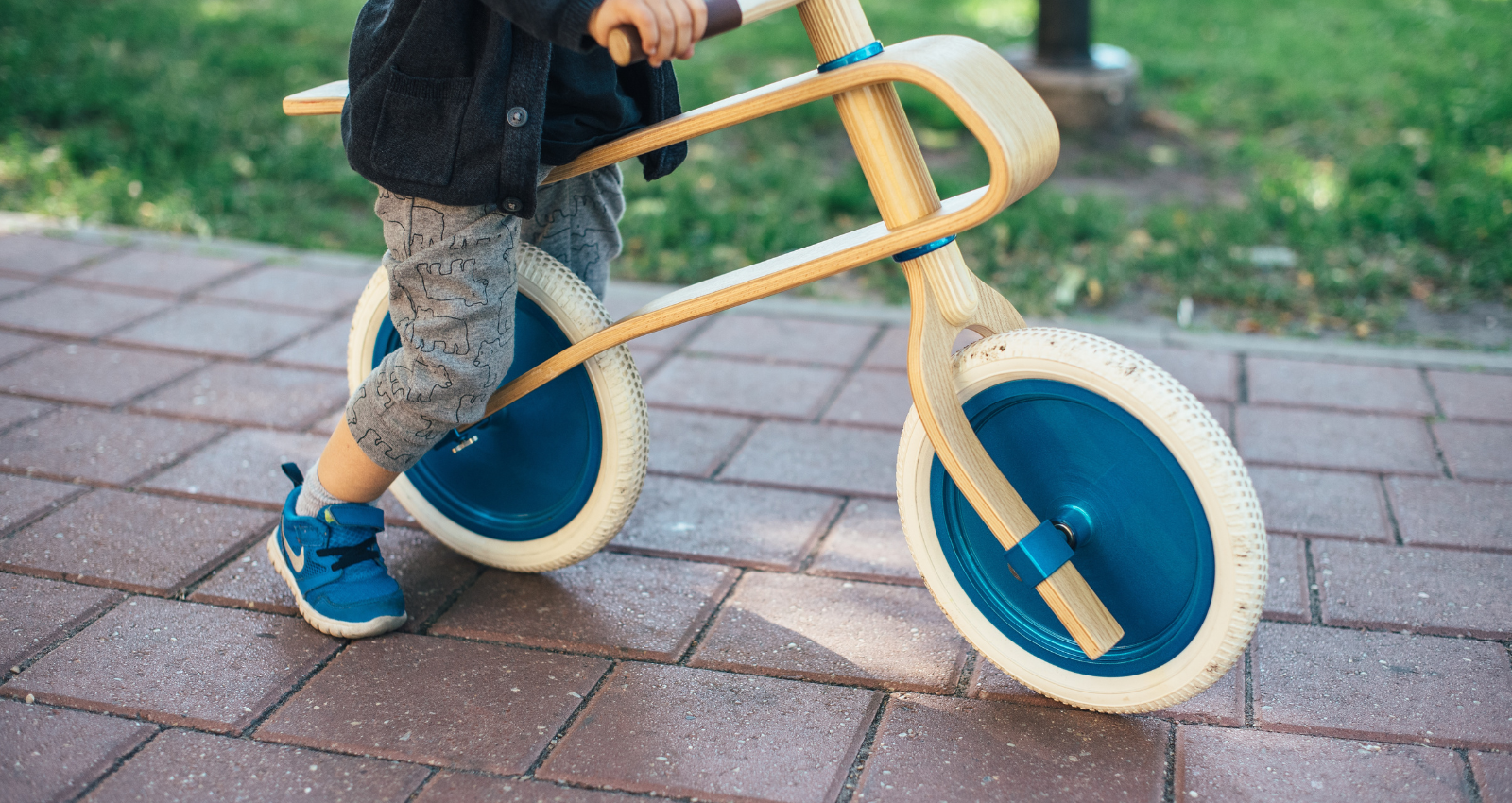 Teaching a child with autism how to ride a bike
There's that saying, 'It's as easy as riding a bike' - except riding a bike doesn't come easy to everybody. In fact, it can be quite complicated and difficult because riding a bike takes several skills. There are several reasons a child with autism may find it difficult to ride a bike. From poor motor and balancing skills and difficulty understanding instructions to inability to sense danger, difficulty steering and anxiety.
The good news is, there are bikes for almost everyone. Whether your child can pedal or not, in this blog we will give you some tips on teaching an autistic child to ride a bike.
Teaching your child safety first
First things first – safety is paramount. Introduce your child to a bike helmet and explain why it is important that they wear one. You might also want to consider elbow, wrist and knee pads. You should let your child help choose their safety gear to ensure that they are comfortable wearing it. Your child also needs to understand road safety and the need to exercise caution when riding a bike. A social story can be a good way to explain bike safety to a child.
Using balance bikes for children under 4 years
If your child is under the age of 4, balance bikes are a great way to teach your child how to balance before learning to ride a bike. These bikes have all the features of a bike minus the pedals, to enable children to focus purely on balance and moving forward using their legs. If your child is too old for a balance bike, you could try lowering the seat and removing the pedals from a regular bike.
Stabilisers to help with balance
Stabilisers can help your child feel secure sitting on a bike and pedalling if they have not mastered balancing on one. These can be bought in different sizes and can help your child feel more secure and confident on a bike.
Find a quiet, flat and safe area.
Finding a suitable area with no obstructions is important. Somewhere with soft grass or tarmac is ideal in case of any falls.
Take one step at a time.
It can be overwhelming learning to ride a bike to remember to take one step at a time and be patient. Have clear step-by-step instructions and use positive language. Start by learning to get on and off the bike, then how to hold the handlebars and use the brakes. Balancing and pedalling come next but first, they should learn how to sit and walk forward with the pedals off.
Consider a balance trainer.
If you think your child will manage to ride a regular bike but is taking time to learn the skill of balancing, look at a balance trainer, which is a handlebar that attaches to the rear axle of a child's bike that a parent can hold onto. This will help you to help them to keep the bike upright whilst they are learning to pedal.
Adapted Bikes and Trikes
If your child has difficulty with motor skills, understanding and balance, an adapted bike or trike might be your answer. These are typically more expensive than regular bikes, however, there are charity grants that you can access to help you purchase one, such as Whizz-Kidz and Newlife the Charity for Disabled Children.
Adapted bikes come in all shapes and sizes. There are trikes which your child can either pedal alone or with the help of an adult using a handlebar. There are tandem bikes, which you can ride with your child. There are even wheelchair-adapted bikes.
A final note.
Remember that learning to ride a bike takes patience and time and is no mean feat. Encourage your child by using positive language and any aids that might help them to be successful.